As the flooring market continues to grow, buyers are faced with a seemingly overwhelming variety of options. So, how does one choose between all of the flooring options? How can you decide which material is best suited to your needs? 
In this article, we're going to focus specifically on vinyl plank flooring. Is it a good flooring option? What are the pros and cons of having it installed on your property? 
Read on if you'd like to find out more…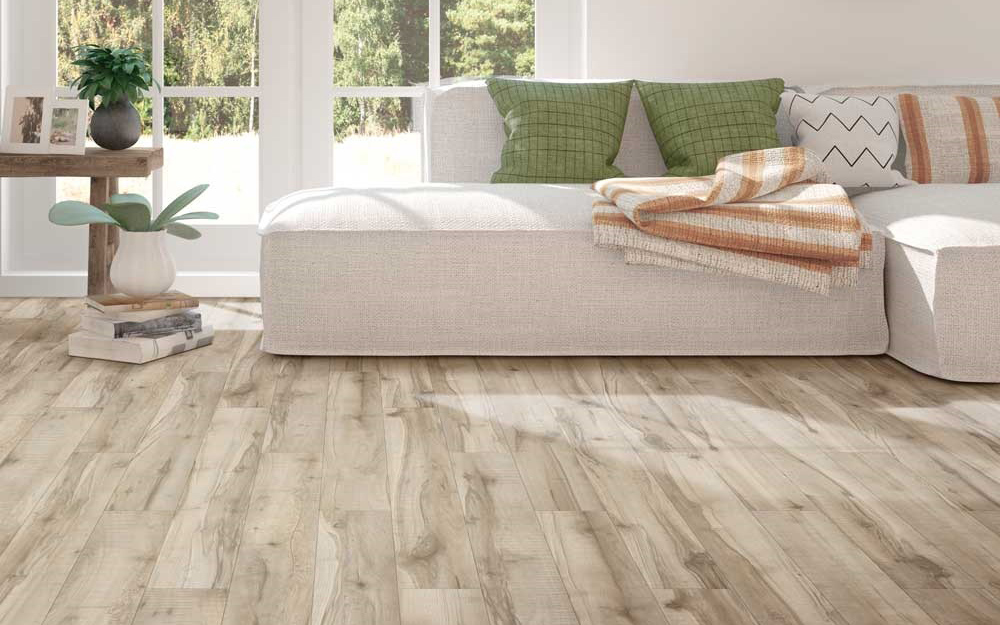 What are the advantages of vinyl plank flooring?
So, what are the main advantages of having vinyl plank flooring installed in your property? Here's everything you need to know…
100% moisture resistant:

this is one of the most attractive benefits of having vinyl plank flooring installed. Vinyl is well-suited to rooms that are subject to high levels of moisture, making it perfect for a bathroom environment. 
Commercial grade wear layer:

vinyl plank flooring boasts excellent durability and can withstand a lot of heavy foot traffic. This makes it perfect for both residential

and

commercial applications. 
WPC, SPC, and rigid core constructions:

WPC (wood plastic composite) includes a foaming agent designed to increase both the resilience and comfort provided underfoot. SPC (Stone Plastic Composite) on the other hand, is much stiffer and sturdier, though less resilient with no foaming agent added. In any case, both options (

wood and stone plastic composite

) provide rigid core constructions, making them an attractive flooring choice. 
Antistatic:

the antistatic properties of vinyl plank flooring provide another benefit that makes this option ideal for high-traffic areas, helping to reduce the possibility of an electrostatic discharge. 
Can be used on a variety of surfaces:

if you don't relish the thought of having to do too much work in the way of preparation,

vinyl plank flooring can easily be installed

on a variety of existing surfaces (e.g., cement, tile, granite, laminate, and other flat subfloors). This makes vinyl one of the most versatile flooring options and ideal for those installing it by themselves. 
Easy DIY installation:

there are multiple installation options for vinyl flooring, such as an easy 'click and lock' or glue down, including loose lay installation. Again, if you are looking to save some money on installation and take care of this yourself, vinyl is an excellent choice. 
Endless aesthetic customisation options:

unlike hardwood flooring, vinyl comes in a seemingly endless variety of styling options. Any material that you would like to emulate in your home can be achieved with vinyl, including wood, stone, cement, and much more. 
Easy to clean and maintain:

another attractive property that makes vinyl suitable for both residential and commercial purposes is how simple and easy it is to keep clean and maintain. Regular sweeping and weekly mopping is all that are required to keep your vinyl flooring looking spotless. 
Options to suit a variety of budgets:

given the huge customisation variety options, vinyl flooring is also available at a number of different budgetary levels. In any case, it is typically far cheaper than most premium hardwood options. If you are covering a large space and want to save as much money as possible, you can't go wrong with a quality vinyl plank flooring option. 
What are the disadvantages of vinyl plank flooring?
And what are the disadvantages of having vinyl plank flooring installed in your property?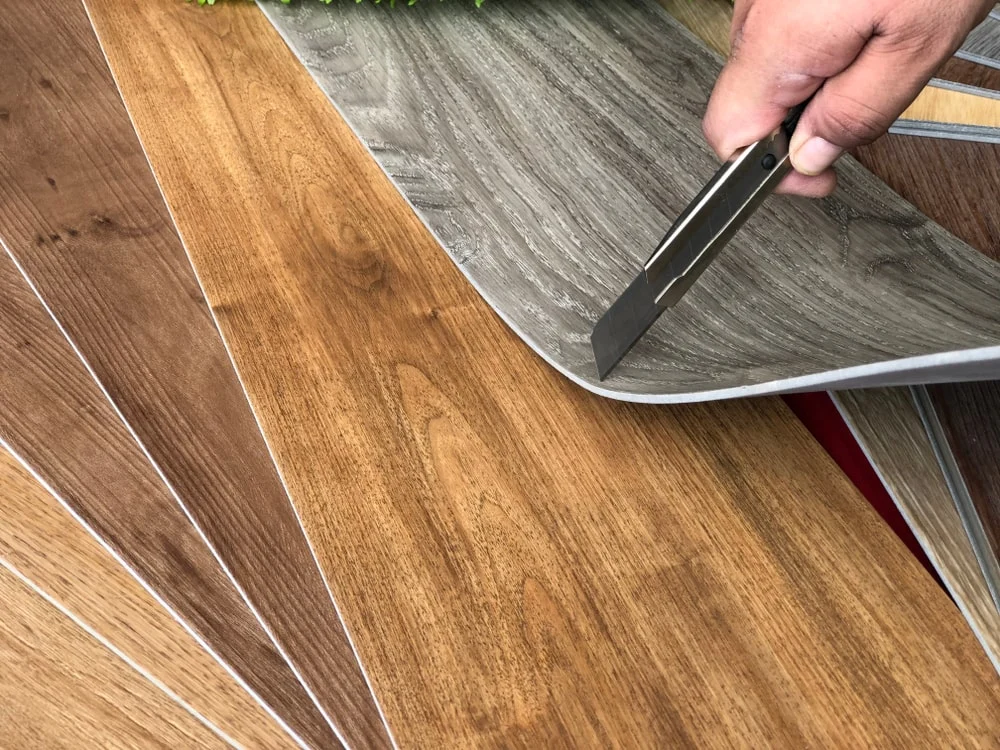 Hard to remove once glued down:

if you choose to glue the vinyl planks down, they can be incredibly difficult to remove. As such, you must give serious thought and consideration to the installation before you go ahead. 
Can easily be punctured with sharp objects:

while vinyl flooring is ideal for a moist environment such as the bathroom, they don't perform so well in a kitchen environment. Certainly, they can handle the moisture present in a working kitchen, but any sharp objects such as knives being dropped can easily puncture the surface, ruining the aesthetic. 
Some vinyl can easily be dented by heavy objects:

vinyl floors can easily dent under the weight of heavy objects; this makes the flooring quite restrictive in terms of application. For example, having vinyl flooring in a living area under a large sofa with multiple people sitting down can cause the flooring to strain under the weight. The same applies to an environment where people may be more likely to drop heavy objects. 
Non-biodegradable:

if you want to buy an eco-friendly flooring option, vinyl isn't the most obvious choice as the materials are non-biodegradable. In any case, they don't require large amounts of natural hardwoods to make, putting less strain on the environment in that respect. 
Fades and discolours with excessive UV exposure:

vinyl flooring is not suitable for any environment that is bound to see a large amount of sun exposure during the day, such as a conservatory. However, for rooms that tend not to have many windows, this isn't a problem – you just have to pick your materials for each different area of your property with this in mind. 
Conclusion: Is vinyl plank flooring a good choice?
All in all, vinyl plank flooring is an excellent choice. As with any flooring material, it does have its disadvantages. However, the pros far outweigh the cons. 
If you are looking for versatile flooring that is 100% moisture resistant, budget-friendly, and available in a wide variety of colour and style options, then you cannot go wrong with vinyl plank flooring. 
We hope that you have found this article helpful. If you'd like to explore vinyl plank flooring further and look at a variety of styles and colour options, we recommend finding a quality supplier like Mint Floors to begin your research.